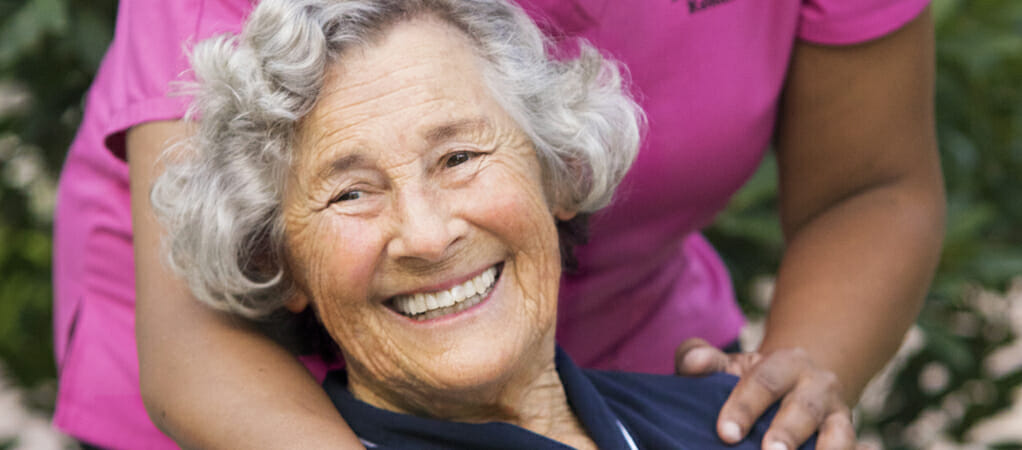 Routines make our lives orderly and allow us to take advantage of all that the day has to offer. For our residents living with a memory impairment, routine is key in helping them retain the ability to enjoy their daily lives. Our staff at the Memory Care Assisted Living Residences make every effort to tailor our programs and amenities to the needs of our residents. Here is a look into a day in the life of a Memory Care resident.
Rise and Shine:
Residents are greeted by a warm, smiling caregiver as they awake each morning. Our staff of caregivers are aware of each resident's individual wake times, making sure the resident is greeted as soon as they wake up.
Breakfast with Friends:
After the resident is showered and dressed, they are led to the kitchen where the smell of coffee and fresh baked goods greets him or her. The open kitchen concept in the Memory Care Assisted Living Residences allows residents to experience a familiar kitchen atmosphere. While breakfast is being cooked, residents have conversations with friends and staff.
Once breakfast has been served, residents are invited to join one of the various fitness classes that are offered including sit and stretch, yoga and chair cardio.
Afternoon Activities:
Residents stay engaged throughout the afternoon by participating in one of the many engaging activities at the Memory Care Assisted Living Residences. Live entertainment, ballroom dancing, painting and jazz concerts in the Garden are just a few of the activities that help stimulate our residents.
Evening Relaxation:
After dinner, residents take part in calming activities. A movie and popcorn, or a soothing meditation class helps our residents to wind down their day.
Having a structured routine offers residents at our Memory Care Assisted Living Residences the ability to be engaged and occupied throughout the day, which deters feelings of distress and uncertainty. The dedication from our staff allows our residents to enjoy independence throughout their day and brings peace of mind to their families.
If you are interested in learning more about our Memory Care Assisted Living Residences, call (561)767-8884 to schedule your tour today!