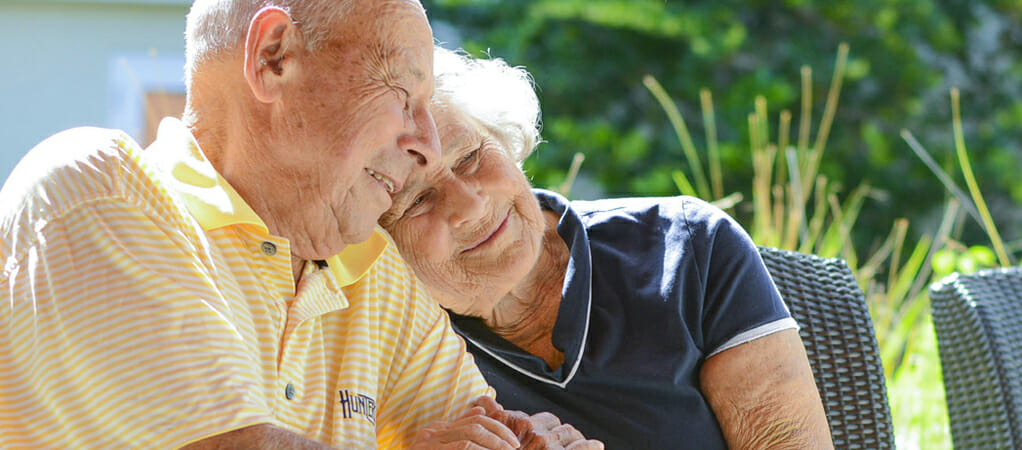 With more than 5.5 million Americans living with living with memory impairment or some type of dementia, learning how to care for loved ones at home can be overwhelming, emotional and stressful. While it can be difficult to release your loved one into the care of others, memory care assistance can become necessary when it begins to compromise the health of a caregiver or the safety of a patient. Below are three signs to look for when considering in-home help or a specialized memory care center for your loved one:
Isolation: Due to your loved one's illness, they may feel apprehensive about participating in social engagements, increasing the likelihood of isolation. MorseLife's Memory Care Residences provide residents with the opportunity to socialize in a controlled environment while taking part in memory stimulating activities such as cooking or painting.
Declining appearance: As a memory-related illness progresses, it is common for the appearance of your loved one to decline. If the personal hygiene of your loved one is becoming difficult to care for and you, the family caregiver, lack the resources to assist the loved one properly, it may be time to consider professional care.
Imminent Danger: As mental health begins to decline, there's a heightened risk posed by those who are unsure of their surroundings and actively wander. If not under close supervision, memory care patients are prone to falls and can be susceptible to burn injuries. At MorseLife, the care and safety of our residents take precedence. In addition to our above average caregiver to patient ratio, we have on-site security and various systems in place to ensure the safety of your loved one.
At MorseLife, we believe in the health and safety of our residents, as well as the emotional and physical well-being of their loved ones. Our Memory Care Residences provide innovative, resident-centered programming focused on life-enriching activities, so caregivers can have peace of mind in knowing their loved one is receiving top-tier care in a warm and familial environment.
Discover the MorseLife difference and schedule a tour of our Memory Care Residences by calling 561-767-8884.