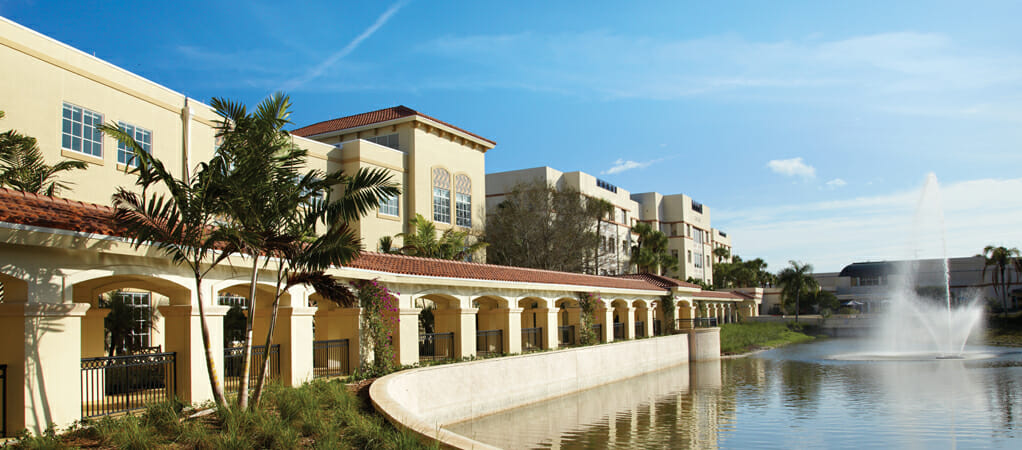 West Palm Beach, FL, April 27, 2017 – Last night, MorseLife Health System was named an honoree in the 2017 "Business of the Year" awards program, presented by South Florida Business Journal held at Jungle Island in Miami.   The nationally-recognized senior care organization founded in 1983 was singled out as the "Non Profit" recipient in this program, which annually highlights organizational excellence across all industries throughout South Florida.
According to Keith Myers, MorseLife Health System President/CEO, the "Business of the Year" distinction, which the organization was also awarded in 2015, comes on the heels of receiving the "Best Places to Work" award, also from the South Florida Business Journal, among other accolades MorseLife has earned for its highest standards as a major provider senior care organization and employer of choice.
"Being named "Business of the Year" in the nonprofit category validates our role as a contributing member of the South Florida business community, and as a solid organization committed to operational excellence," said Myers.  "This honor, in combination with others we have achieved, enables MorseLife Health System to take the lead as a much sought-after senior care and residential services provider, and among the region's largest employers."
The "Business of the Year" awards program, founded 20 years ago, specifically gives recognition to companies and organizations that build South Florida's economy through solid business practice, dedication to the community and financial growth.
For more information about MorseLife Health System, go to www.morselife.org, and for information on career opportunities, go to www.morselifecareers.org.
About MorseLife:
Founded in 1983, MorseLife is a provider of health care and residential services for seniors in Palm Beach County.  A charitable, not-for-profit organization, its programs also include short term rehabilitation, long term care, independent and assisted living, memory care assisted living, home health care, care management, meals-on-wheels and PACE.  Since its beginnings, MorseLife has built a reputation and tradition of caring for seniors with excellence, dignity and compassion.  For more information, visit www.morselife.org.