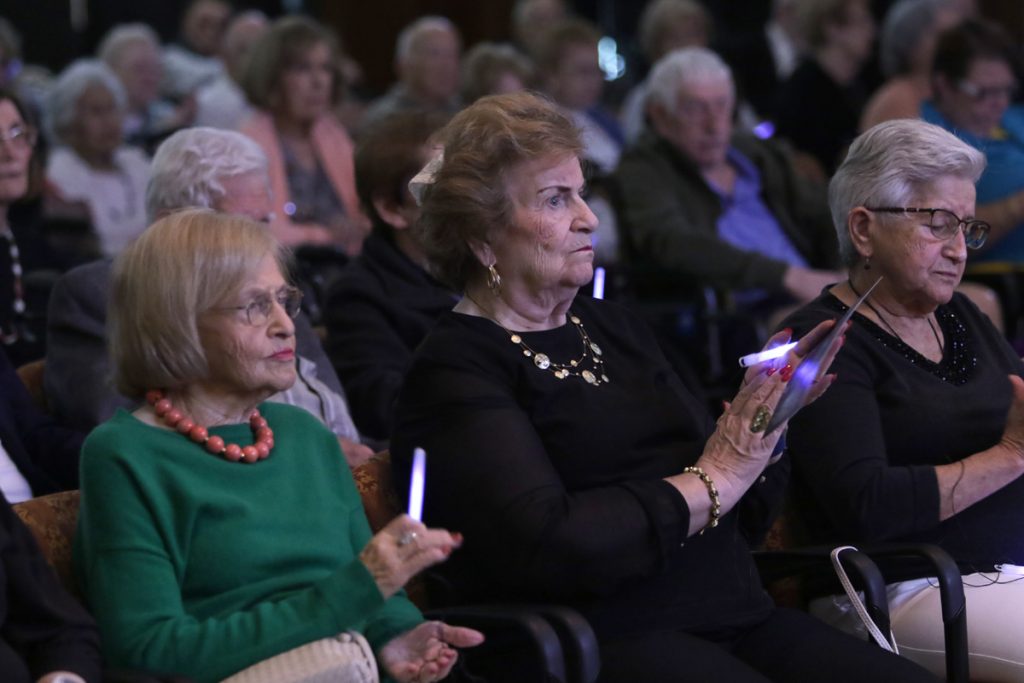 MorseLife Community Residents Gathered in Remembrance of the 81st Anniversary of Kristallnacht, the Night Broken Glass
Senior residents, community speakers and religious leaders of MorseLife Health System, gathered to remember Kristallnacht, or, the Night of Broken Glass, where on November 9, 1938 synagogues were burned and Jews were arrested and killed. Often referenced as a precursor to the Holocaust, Kristallnacht was a turning point in the treatment of Jews in Germany.
The ceremony, which took place at the Tradition at MorseLife assisted living residence, included a candle lighting, music, a film screening and remarks from Rabbi Alan Sherman and Cantor Glenn Sherman. Social policy expert and son of Holocaust survivors, Dr. Irving Berkowitz, Dean of Academic Affairs at Palm Beach State College, was a guest speaker. 
Keith Myers, President & CEO of MorseLife Health System spoke about the nearly 12,000 Holocaust survivors living in Palm Beach County and the many who live in poverty.  MorseLife is the primary senior services organization in Palm Beach County with a history of serving the Jewish community.