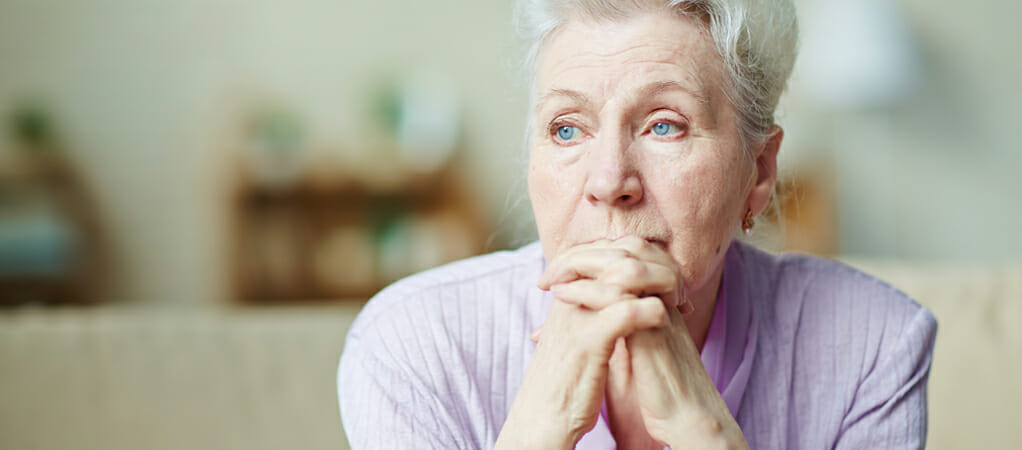 There are 15 million Americans who serve as caregivers of loved ones who are living with Alzheimer's Disease, yet many are managing it without any guidance. For these reasons, our very own Executive Director of Memory Care, Stephanie Frazier, joined WPTV News Channel 5 to discuss ways to identify the early signs of Alzheimer's Disease; educate on non-traditional wellness techniques; as well as the right time to consider help.
During the segment, Stephanie walks the viewer through differentiating what can be considered an Alzheimer's Disease "Red Flags" and what behaviors are the result of natural aging. This holiday season, keep an eye out for the relative who seems distant and quiet — they may actually be battling early-onset Alzheimer's Disease. Stephanie also explains how those dealing with the Disease may "shut themselves off to the rest of the family, due to having a hard time following what everyone is saying."
When it comes to treatment for those actively living with Alzheimer's, our Memory Care Residences use non-traditional methods, which connect with the passions and memories of the MorseLife residents, like using Music to trigger fond memories, art and cooking for sensory stimulation.
Caring for a loved one at home can not only be overwhelming, but also emotional and stressful. We are proud of the impact we make daily in the lives and are honored to help the community in this effort. Please call our Senior Housing Advisors at 561-767-8884 more information on Memory Care Residences at MorseLife.
Watch Stephanie's segment here