Contact Us for More Information
Hospice in West Palm Beach, FL 33417
The Hospice Team
Our interdisciplinary team at the core of the Palm Beach Hospice program is what makes everything work together seamlessly. It encompasses an experienced, professional medical staff supported by a hospice-dedicated, complementary team.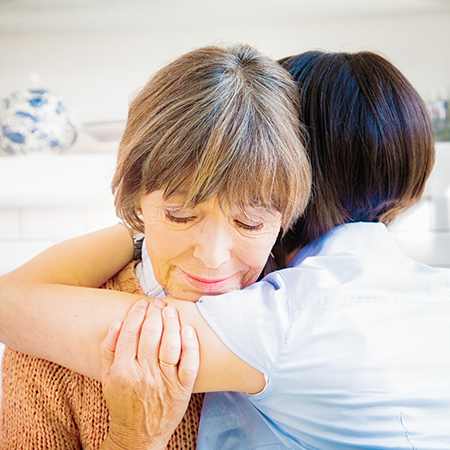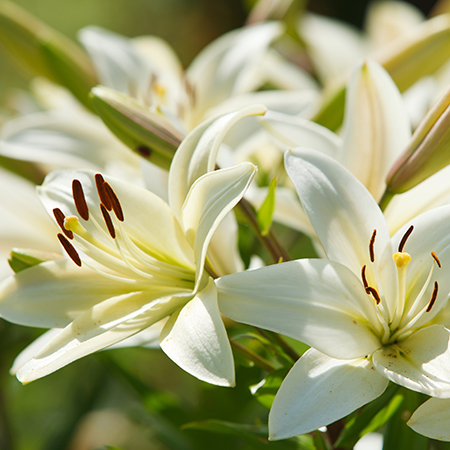 Exceptional and Compassionate Patient Care
These include:
Physicians
Registered Nurses
Medical Social Workers
Spiritual Care
Bereavement Coordinators
Hospice Aides
Trained volunteers focused on support and companionship for family members
The end of life is a deeply personal and sensitive time for patients and their families. A staff specifically and comprehensively trained to understand and respond to the patient's needs as the disease progresses, and is respectful of the patient's choices and requests can impact the end-of-life journey in meaningful, positive ways.
Hospice Services
Pain and symptom management
Medication, specialized equipment
Psychological and spiritual support for patient and family
Inpatient care when necessary
Rehabilitation care (physical, occupational, speech therapy)
Grief support
Ongoing bereavement counseling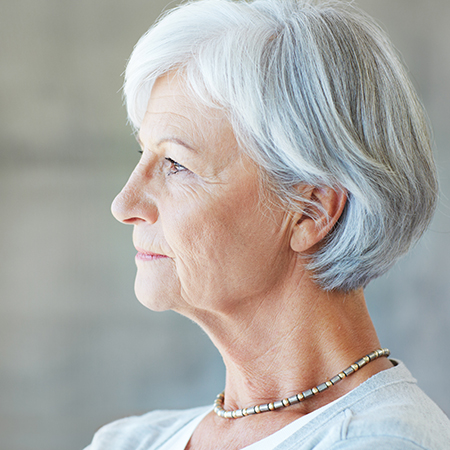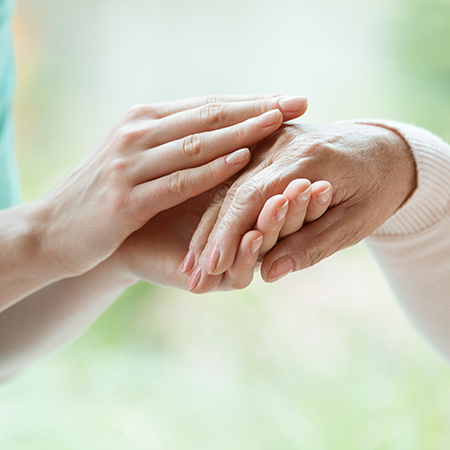 While it may seem counter-intuitive, the time when Hospice is part of a patient's and family's life can often be joyful. There is profound comfort in being surrounded by family and a committed team who fully understands this personal, journey. If you have a family member with a terminal medical condition Palm Beach Hospice and Palliative Care by MorseLife is here for you, fully prepared to respond immediately and to remain with you through the process and beyond.
Hospice Fees
Hospice services are typically provided through Medicare Hospice Benefits and/or private insurers. Staff members will assist you with eligibility questions.
When is the Right Time to Call Hospice?
Though individual cases may vary, it is typical to contact a hospice when a physician determines that an individual has a life prognosis of six months or less. We encourage you to call Palm Beach Hospice and Palliative Care by MorseLife, in confidence, any time you have a question about services for an individual or family member.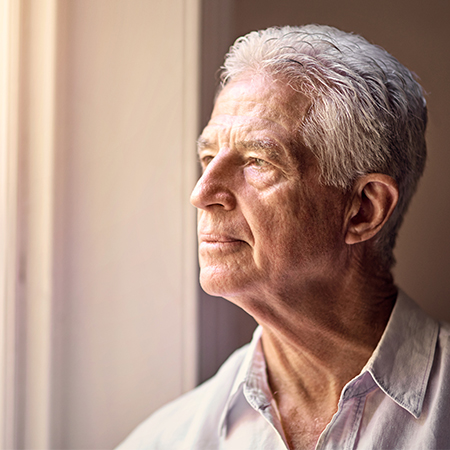 A recognized leader in Bereavement
It has been said, "The landscape of grief is a series of hills and valleys." Grief can take many forms – loneliness, stoicism, withdrawal, disrupted sleep, or depression – and can fool us by disappearing momentarily, only to unexpectedly return with a fury.
Many try to suppress grief thinking they might feel better, but grief cannot be contained. It will return and stay as long as necessary. It is part of the healing process.  One thing is certain: grief is deeply personal. No one can tell someone else how to grieve or when to stop. There is no "right" way. Life's greatest source of grief.  While no one else can truly know what you are experiencing as you mourn the loss of a loved one, there are those who trained to help support you through your grief.
MorseLife's Palm Beach Hospice and Palliative Care Program offers a variety of bereavement and counseling resources and services – from one-on­-one sessions to support groups – for individuals and families who are struggling with their feelings of grief and pain after a loss.  Bereavement counseling can help ease the emotional and psychological adjustments necessary both before and after death, assist in the positive resolution of grief, or help those at risk for prolonged, unrelenting grief.  If you are having difficulty coping with the grief experience or know someone who is, Palm Beach Hospice and Palliative Care is here to offer you the support, strength, and encouragement you may need to move forward. Please call 561-805-1409 to schedule an appointment or speak with a Palm Beach Hospice and Palliative Care Bereavement Counselor.  We are here for you.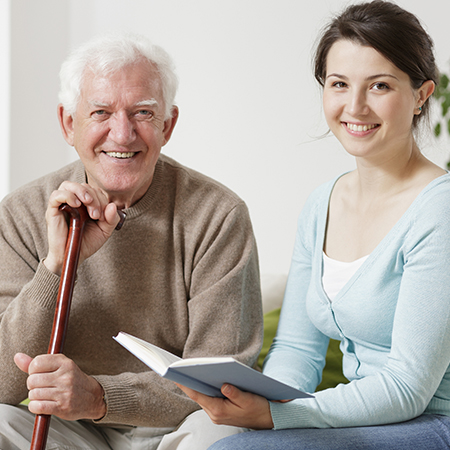 Volunteers
The mission of Palm Beach Hospice and Palliative Care by MorseLife is to provide outstanding care for terminally ill patients while upholding Hospice's life-celebrating values.
Volunteers treat patients and their families with dignity, respect, and compassion while providing a vital connection between the hospice team and the patient's family.
As a Palm Beach Hospice Volunteer, you will be doing meaningful, purpose-driven work that makes a difference. You will provide essential assistance to patients – such as social visits, serving meals, and offering primary care givers a respite. Volunteers also provide meaningful emotional support to patients and their families, like listening and letting them know you understand what they are experiencing.
Volunteers enable us to extend the range of services we offer and are critical to sustaining caring connections for people with life-limiting illness and their families. Volunteers typically spend 2-4 hours per week visiting with patients. As a trained volunteer the time you spend with patients and their families, providing comfort, company, and conversation is invaluable.
"It's not how much we give but how much love we put into giving."
—Mother Theresa
Hospice Volunteer Services & Special Skills Programming
Companionship such as reading, playing
cards, conversation or other activities
Bereavement support
Emotional support
Vigil support
Spiritual support
Practical support such as running errands
Caregiver respite
Administrative/office support
Pet therapy
Law
Massage therapy
Music or art sharing
Cosmetology