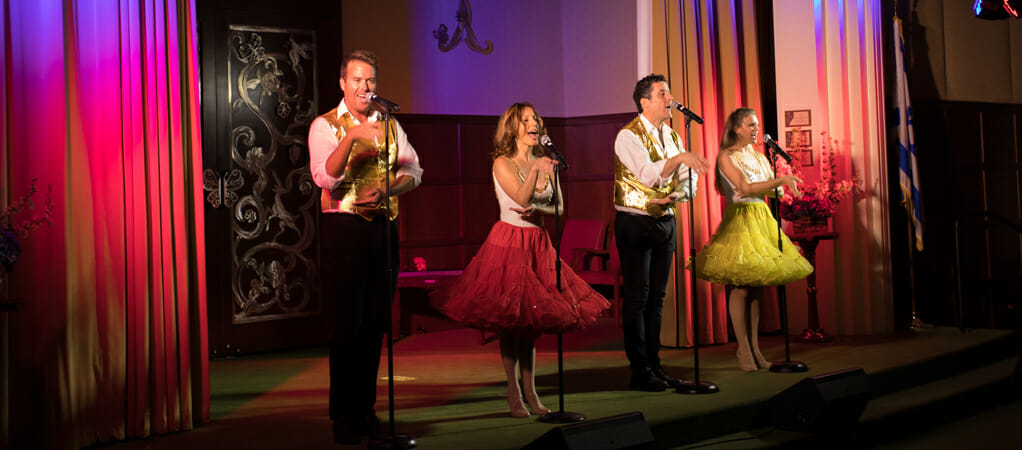 Last month, performers from the traveling musical revue, Broadway Tonite, filled the MorseLife theater stage with colorful costumes, dazzling dance moves and undeniable talent. Excitement was in the air as our independent and assisted living residents poured into the theater to experience the performance of a lifetime – and what a show it was! Classics from some of the greatest Broadways shows such as The Phantom of the Opera and Chicago transformed the stage, giving our residents a world-class entertainment experience.
Attendees left the night entertained and inspired by the talent of Broadway Tonite; an unforgettable experience that they shared with their friends and neighbors at The Tradition and The Stephen and Petra Levin Tower at MorseLife.
If you wish to learn more about how you can take part in exceptional first-class senior living, call (561) 701-8367 and schedule your tour today.
After taking some time off and quietly residing in in her hometown of Los Angeles, Roslyn Kind bounced back on the entertainment scene in 2014, going on tour around the United States, Canada and Mexico. The response from her return to the entertainment industry was tremendous, encouraging her to kick-start the next chapter of her career and perform at a variety of different venues in front of many beloved fans.
If you are interested in joining the residents of the Stephen and Petra Levin Tower at MorseLife in enjoying spectacular performances just like this one, please call (561) 701-8367.