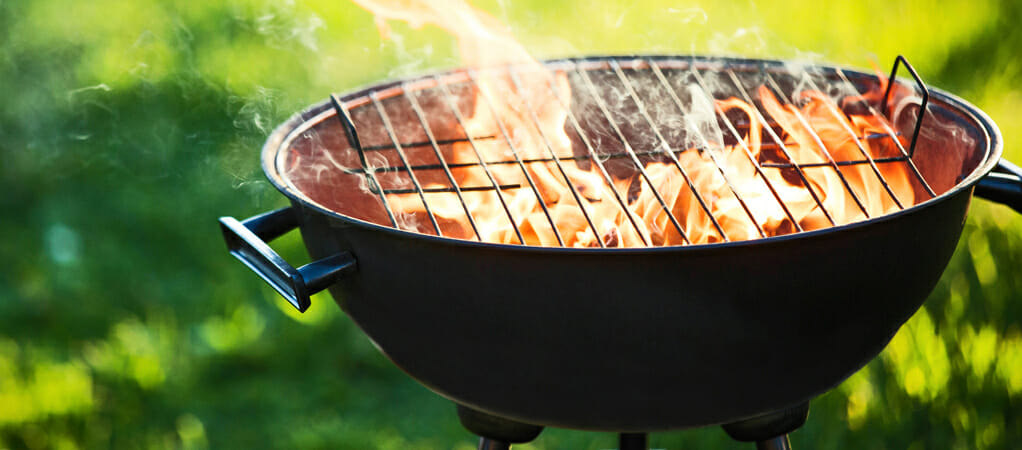 The Delray Beach site of Palm Beach PACE (Program of All Inclusive Care for the Elderly), today hosted an open house and barbecue style luncheon for the community to introduce this innovative program to a wider audience in need of its services.
A celebration of the unofficial start of summer, guests enjoyed hamburgers, hot dogs, corn on the cob, Cole slaw and ice cream sandwiches, followed by a presentation about skin cancer prevention by Denise Hayes, a nurse practitioner, and an informational tour of the PACE program. The Delray Beach PACE program was established as MorseLife Health System's second PACE site in the County in early 2016 upon renovating a wing of Temple Sinai of Palm Beach County on Atlantic Avenue.
Palm Beach PACE is sponsored by MorseLife Health System, a nonprofit senior care organization based in West Palm Beach, where it opened its first PACE site in 2013. The PACE program, one of 132 sites throughout the country, is for seniors over the age of 55 years old who meet the criteria for nursing home placement. The majority of PACE enrollees are dually eligible for Medicaid and Medicare.
Keith Myers, president/CEO for MorseLife Health System, says the PACE Program offers everything seniors need to remain at home living independently, including receiving medical and nursing care coordinated by board certified geriatricians, and ancillary services provided by nurses, physical and occupational therapists, social workers, dietitians, and a host of day care staff. The PACE program also provides for dentistry and optometry, and specialized services as approved by the multidisciplinary team. PACE enrollees are typically transported to and from the center for free on PACE vans.
"What is perfect about this program is that it meets the need of seniors who prefer to age in place with independence and dignity," Myers said. "PACE is one model that makes that happen."
Dr. Alan Sadowsky, Senior Vice President of Community Based Programs who manages PACE notes that PACE is a comprehensive care model for frail seniors who are often overlooked in the present care delivery system. Enrollees do not incur out of pocket expenses and satisfaction rates among participants is more than 95%.
Dr. Sadowsky notes that there are over 300 people currently enrolled in both the West Palm Beach and Delray Beach programs, and there remains ample room for additional growth. "Palm Beach PACE is considered one of the fastest growing PACE programs in the country and plans are already underway to add a third site in Palm Beach County and then expand PACE to the Treasure Coast.
"It is a 'win-win' for our enrollees – it provides all the care required to assist enrollees to remain at home with maximum dignity and independence and avoid or delay institutional care," Dr. Sadowsky said. "The program is not only popular with the participants and providers, but the policy makers and state legislatures view PACE as very cost effective for the taxpayer because it reduces unnecessary hospitalizations and nursing home placement.
Dr. Sadowsky notes that it is anticipated that the PACE program will continue to grow as it enrolls more clients and gains more support from policy makers.